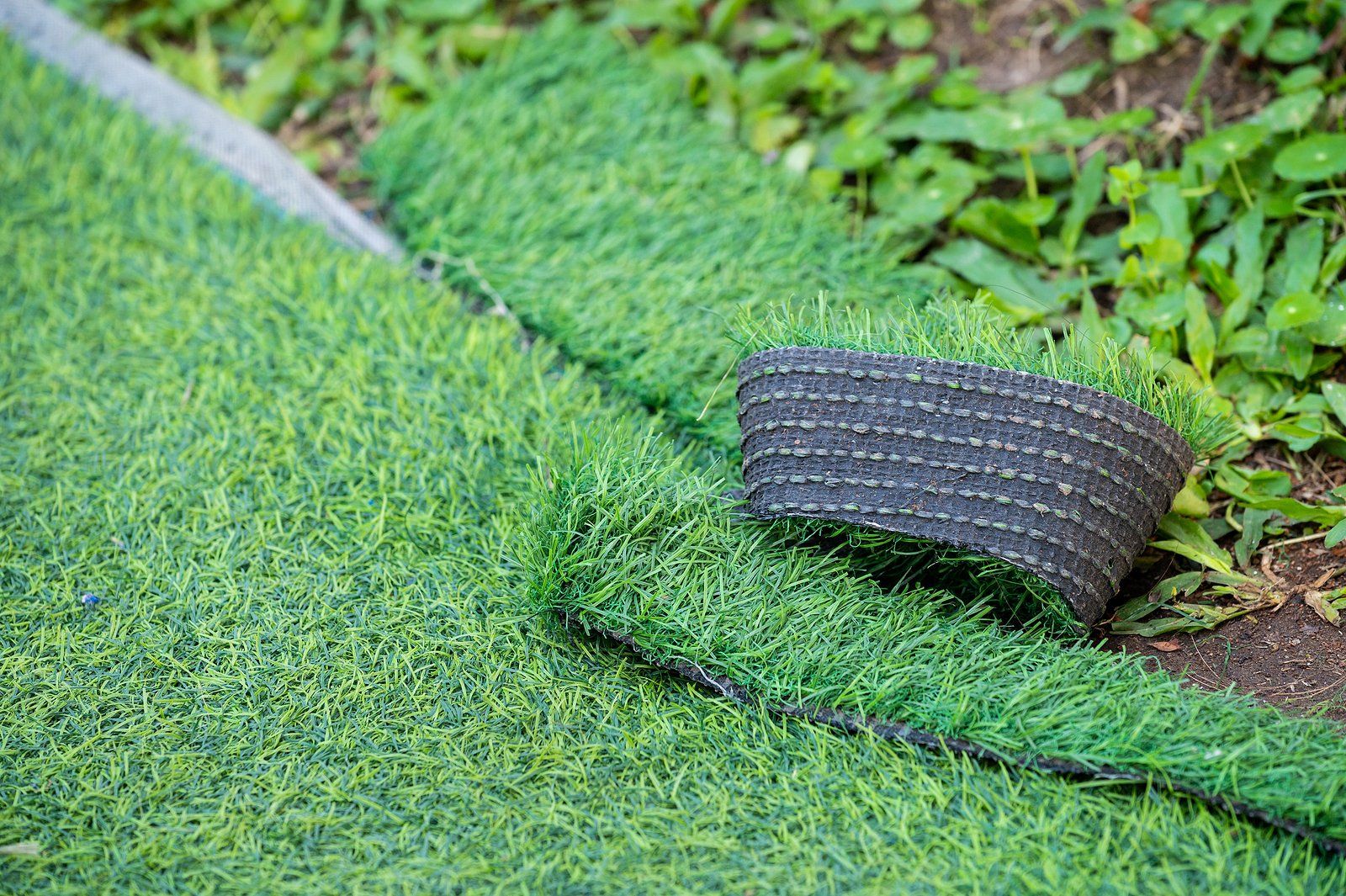 Artificial Turf Installation
in Marietta GA
Artificial Turf Installers Near You: Morning Dew Landscapes
Artificial Turf Installation in Marietta GA
Morning Dew's skilled service includes Cobb County's most reputable synthetic grass and turf installation. Our turf rolls are made of the latest and highest-quality artificial turf. Our greens and turfs will add decades of lasting health, curb appeal, and impact resistance to your property.
With our years of experience, we offer the most professional golf green installations in the Marietta area. We are known for our customer service, expertise, and attention to detail. Artificial turf is a cost-effective option that requires minimal maintenance once it is installed. To invest in fast and quality synthetic turf installations near you, schedule an appointment with Morning Dew today.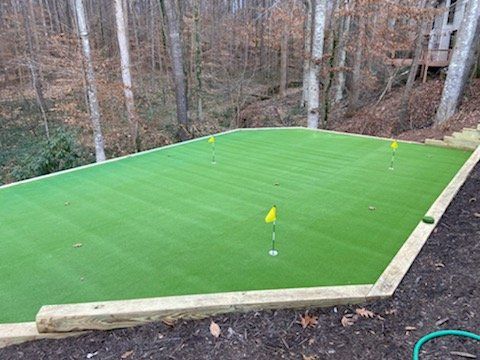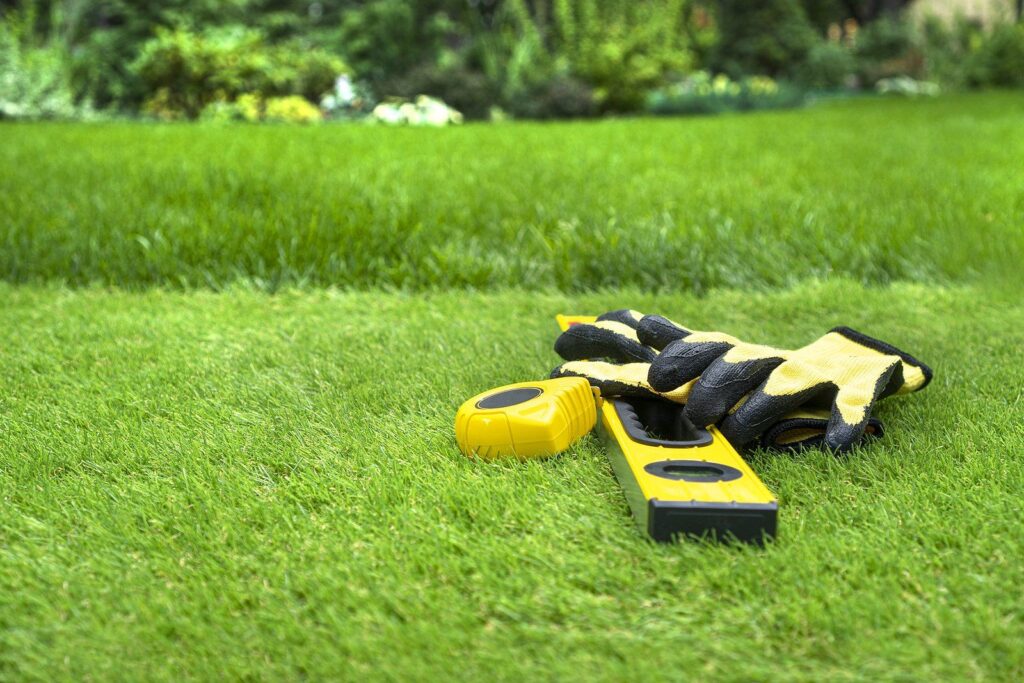 Benefits of Artificial Turf
Turf comes with an array of lasting benefits, including:
Real estate value: Synthetic turf has a lot of features and advantages over standard lawns or grass, which could mean improved property value.
Water erosion: Engineered to be a lightweight, gentle, and cost-effective solution to wind and water erosion.
Noise reduction: Turf has noise absorption properties that can reduce noise pollution by over 40%.
Cooling: Synthetic turf is a natural temperature regulator, which aids in the overall cooling of the property.
Impact resistant: Being lightweight and well-compressed, turf is well-packed and impact resistant, great for avoiding injuries or damage to dropped items.
Aesthetic: Turf offers a trimmed, groomed, and uniform look that will be sure to capture the attention of visitors.
For sports stadiums, golf courses, and other sports fields in need of new turf or artificial grass, Morning Dew has the most comprehensive and professional turf installation services in Cobb County. We supply tour-quality putting greens, and can design and install custom cuts for your course. We feature a fast and innovative grass installation process that will provide your course with a fresh putting surface that will take little to no downtime.
For trusted artificial turf installation Marietta GA calls Morning Dew. Our putting green turfs feature the latest synthetic technology, ensuring that any sports ball rolls with ease. For more information about our commercial or residential putting green installations near you, contact us today!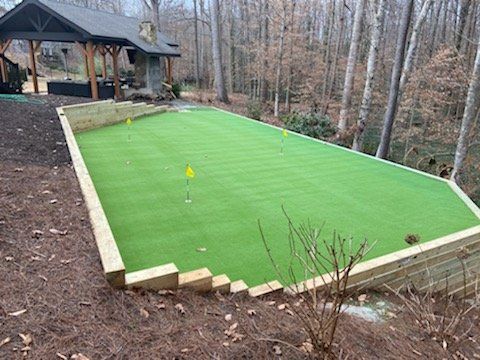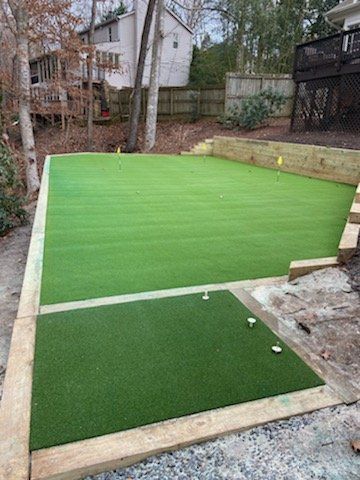 Marietta, GA Turf Installers
Morning Dew is a reputable turf installer that has been serving the Marietta area for years. When grass, lawns, and change of season have become too much to keep up with, we can install artificial turf designed to keep a luscious color year-round. Artificial grass is proven to ensure a wide array of weather conditions, physical activity, and more.
With Morning Dew's skill and expertise, your sporting facility or yard will be equipped with low-maintenance artificial grass that will be able to endure whatever activity you have planned for it. Our specialists will ensure it is installed properly so you won't have to worry about constant repairs. For professional artificial turf Marietta GA calls Morning Dew Landscapes. Contact us today for more information! We're your local home landscape company serving you in metro Atlanta and north Georgia.