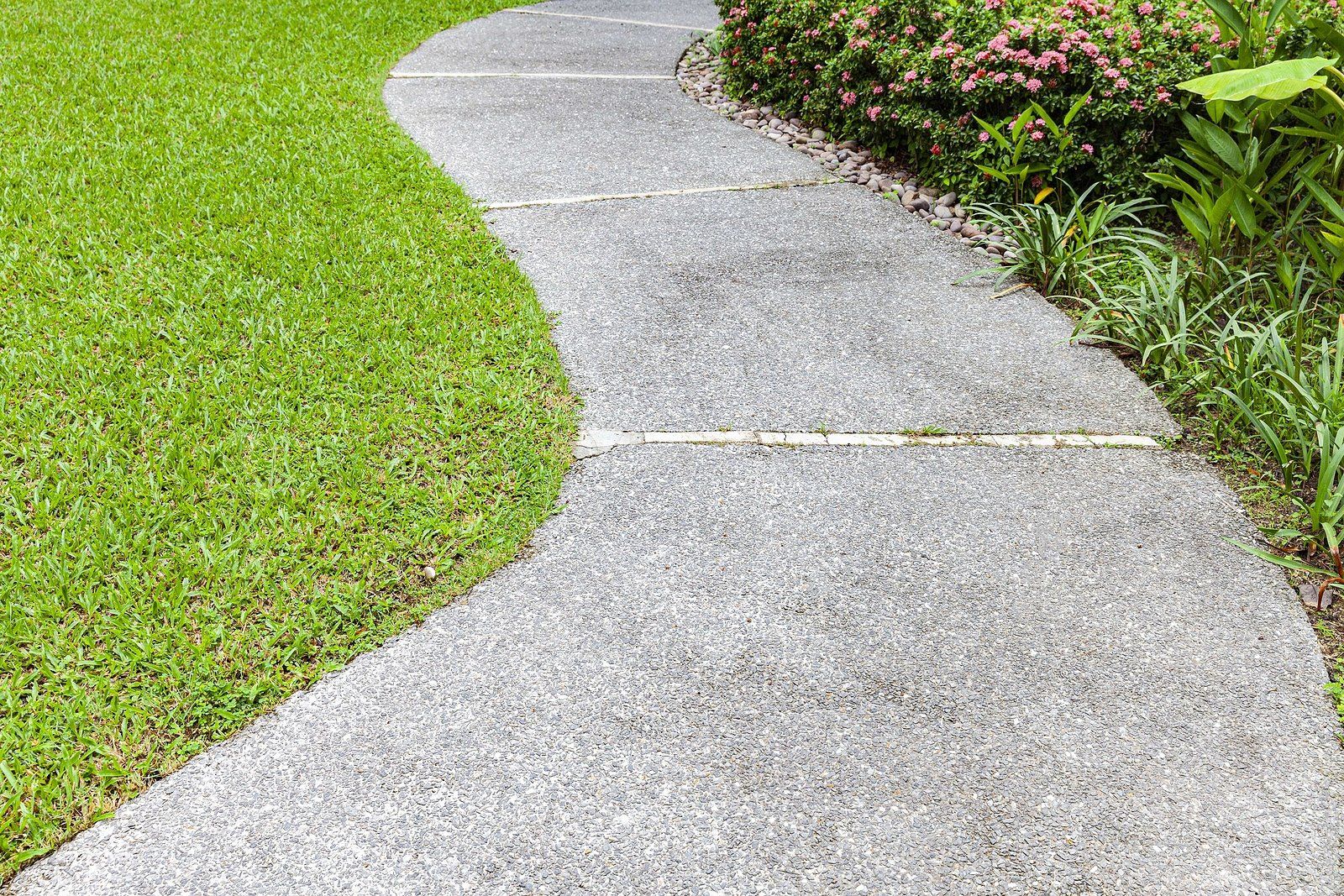 Hardscaping
Hardscaping Near You: Morning Dew
Pro Hardscaping in Marietta GA
Many Georgia homeowners desire a lush, healthy lawn with a distinct identity. Morning Dew can provide you with expert landscape design and hardscape services. Morning Dew employs professional landscapers and hardscapers to turn your property into a vibrant centerpiece of the community. Hire a landscape contractor with years of proven hardscaping experience and quality designs.
Morning Dew is a Marietta-based company that specializes in high-end hardscaping. Industry experts will handle your hardscape project from start to finish. Morning Dew can help you create a genuinely gorgeous and functional outdoor living environment, whether you want a new fire pit or an outdoor kitchen, or you want to include more water features into your outdoor living space. Morning Dew is prepared to handle the entire project if you are looking for a committed and experienced hardscape contractor near you.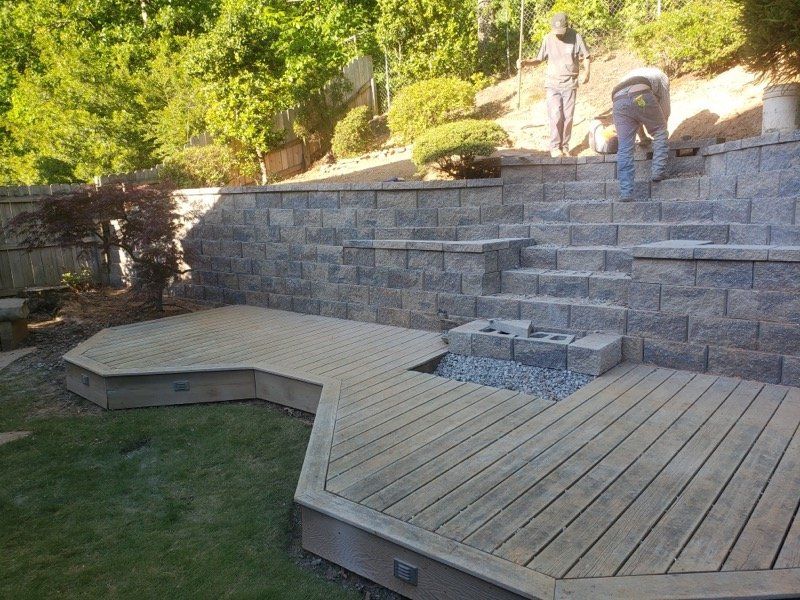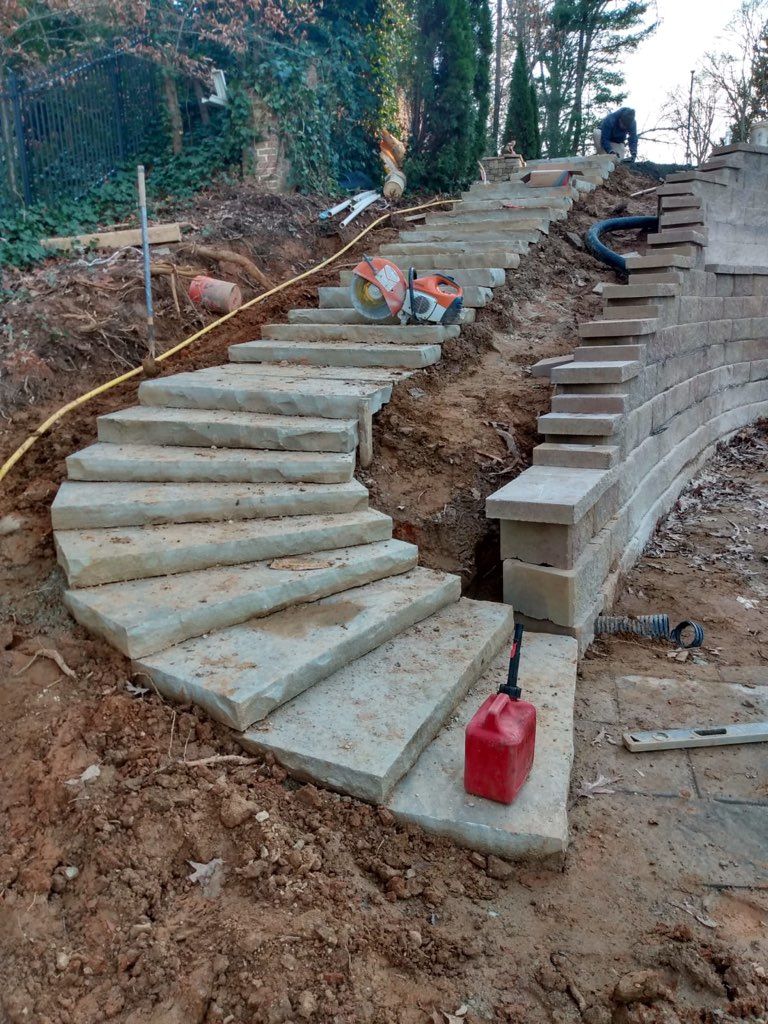 What is Hardscaping?
Hardscaping is an intensive landscaping process. When basic lawn care isn't enough, hardscaping can bring masonry into the mix to alter the shape of the terrain with retaining walls and more. Working with Morning Dew experts gives you an opportunity to change your outdoor space and reshape the future of your property. There are several different types, depending on the extent of your needs.
Soft Hardscaping
The Soft approach is best for small and moderate modifications of the landscape. Soft hardscaping jobs include the use of modest designs and features such as sand or boulders. While they usually won't garner much attention to themselves, they are an important part of the overall aesthetic. Even though it isn't as intensive of a project, it is still highly recommended that you work with a Marietta hardscape contractor that can do the job right.
Mixed services offer a combination of hard materials and landscape design, such as in retaining walls, outdoor kitchens, or fire pits and luscious, living outdoor features. A lot of the most decorative features incorporate both, combining style and function into one comprehensive part. Mixed services offer a wide variety of options and possibilities that you can take advantage of.
To seamlessly incorporate mixed hardscaping and landscaping to create a truly lavish outdoor living space, this is the option for you. Some projects require a complete overhaul of the surrounding area, and Morning Dew has the contractors, designers, and builders available to get the job done just the way you want it.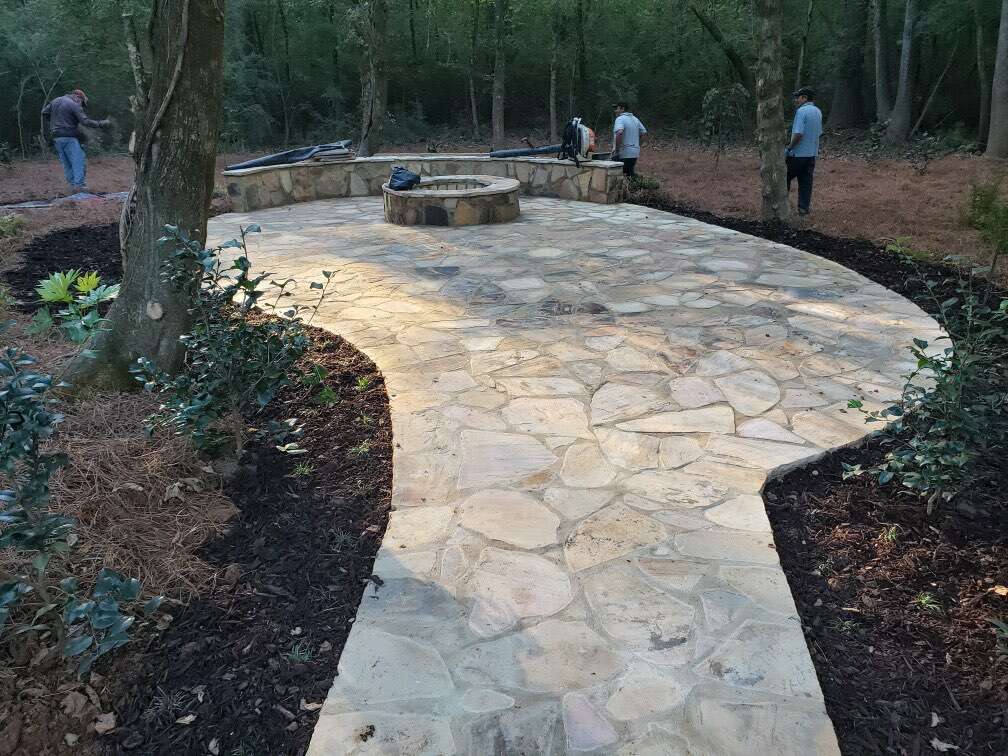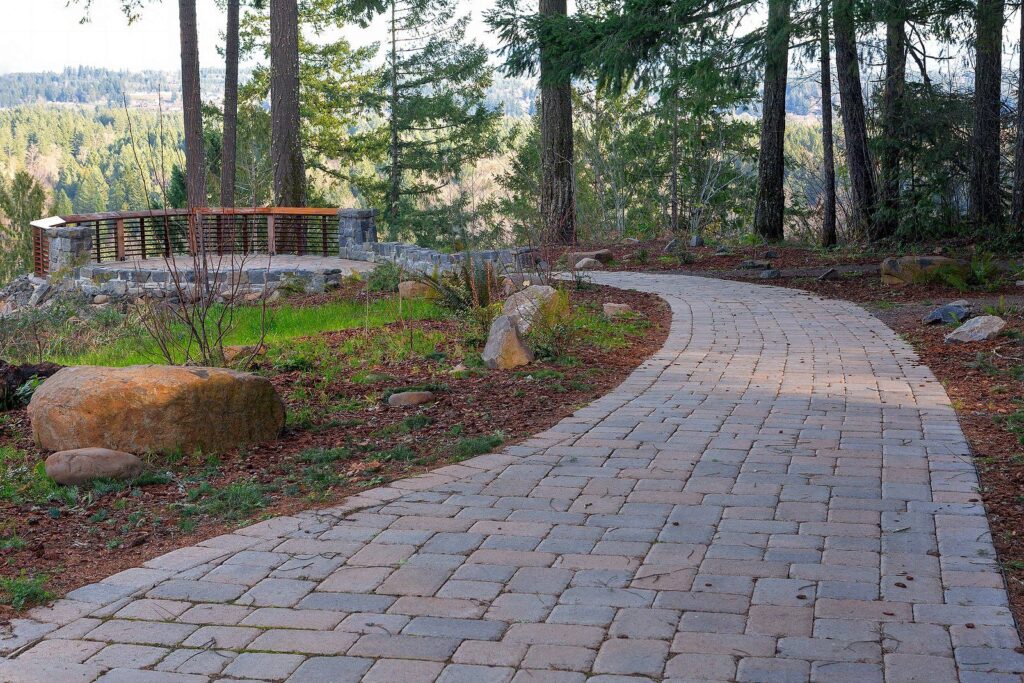 What Should You Consider
To get the most out of your project, there are an array of things to consider. It's necessary to take note of what you actually want to achieve with the project, what potential roadblocks may exist, and how a Morning Dew contractor can best achieve all of your goals.
Planning: Not just the landscape design. It's important to know what materials you're looking to use and if they will mix well. Planning is also essential to minimize the amount of time needed to complete the job.
Ambiance: It's important to know what tone you're looking to establish with your outdoor living area.
The environment: How your hardscape is designed may change depending on weather patterns.
Drainage: One of hardscaping's key functions is effective drainage. Keep in mind how your outdoor space may be able to better allocate water.
Contact Marietta, GA's Hardscaping Contractors
Morning Dew is a hardscaping service that is dedicated to revitalizing your landscape. We have the equipment and hardware to completely reshape your land, your future, and your daily living. Hardscaping is an opportunity to restructure your land to incorporate more features. To get the job done in a cost-effective manner, you need an experienced contractor that is ready to answer your call.
Sometimes basic lawn care and landscaping don't have the intensive approach you need. With hardscaping, you'll have complete control over how to shape your property and make it ready to support all of the features you need. For professional hardscaping Marietta GA homeowners call Morning Dew.