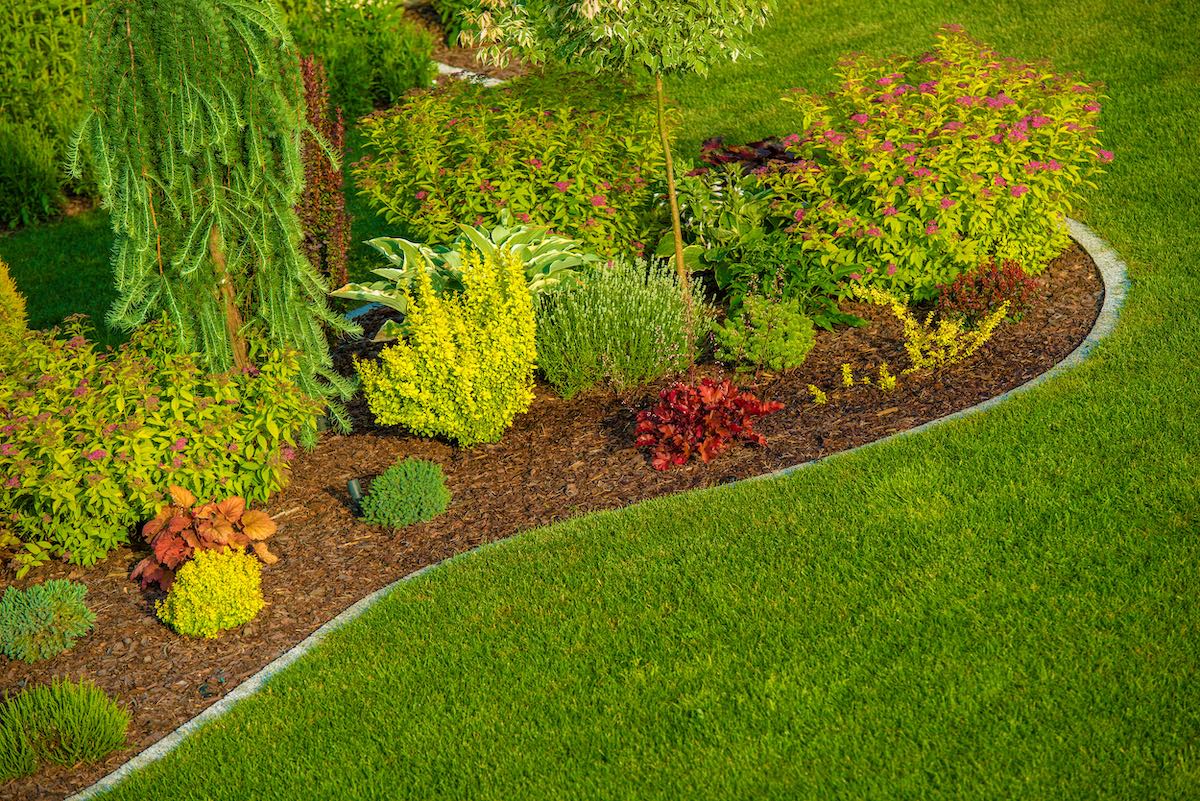 Another Quality Job
Work With Your Local and Professional Lawn Care Service in Marietta, GA Today
Lawn Care Services Near You: Morning Dew Landscapes
Marietta, GA's Premier Lawn Care Service
Your yard is a key component of your property's overall aesthetic and an essential part of its value. Morning Dew is a professional team of landscapers and hardscape experts with the knowledge and equipment to help you get the most out of your outdoor space.
Our professional service extends beyond simple grass mowing. We can transform your lawn and add flair and function backed by our workmanship guarantee. Our services improve the overall appearance while allowing you to do more with your space and protect your home investment for the long term. To learn how to schedule a service with the lawn care near you, reach out to a Morning Dew specialist today.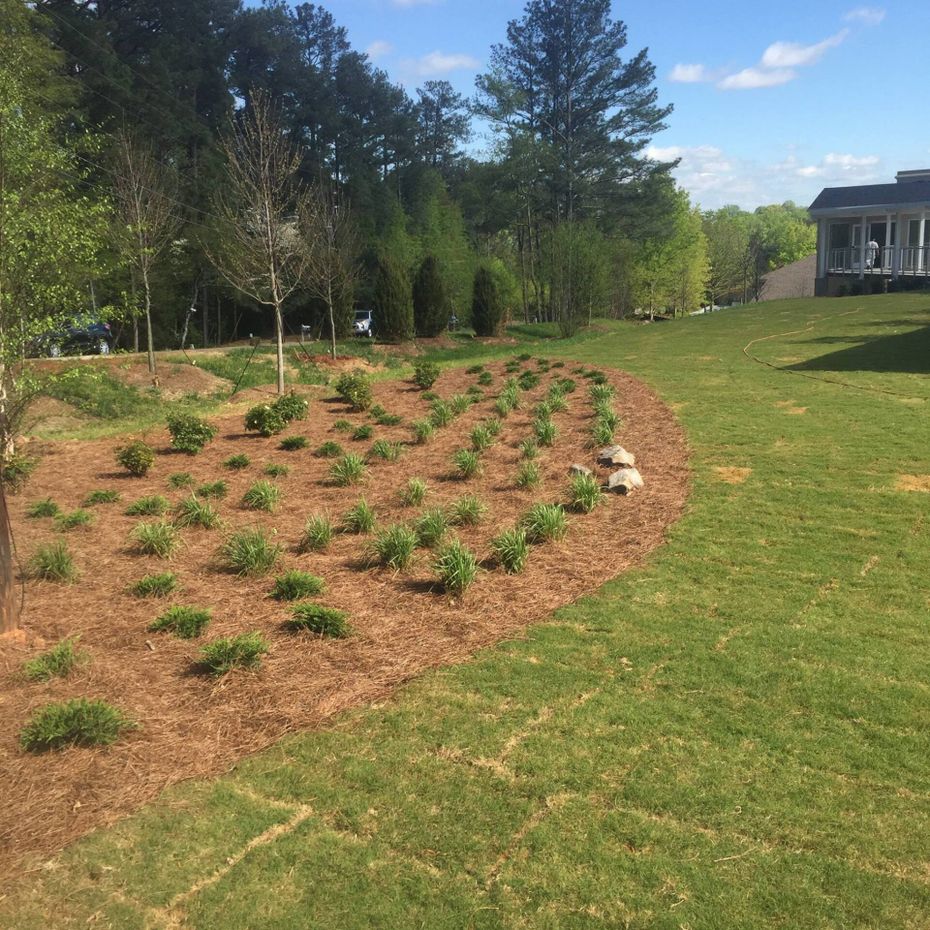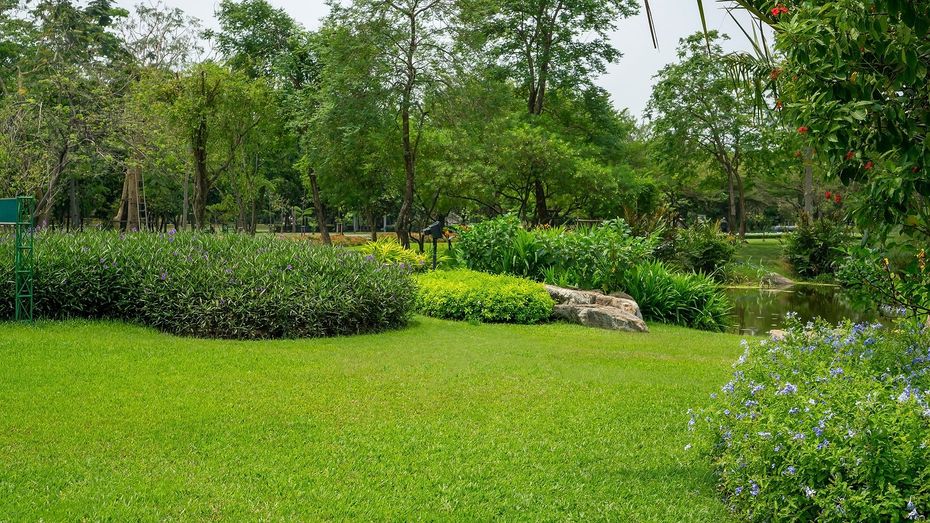 Our Marietta, GA Services
Landscaping
Lawn care and landscaping often require booking appointments with several companies. You might wind up having to choose between two, three, or even four companies in the Marietta, GA area to get all of the services you need. Our main goal at Morning Dew is to be your one-stop shop for all your landscaping needs.
Our professional service extends beyond simple grass mowing. Our lawn maintenance strives for industry perfection, ensuring lasting curb appeal on top of unparalleled customer service. Our maintenance services improve your grass's overall health and appearance and protect it from overgrowth. It's a simple procedure that has more advantages as time goes on.
Hardscaping is a more intensive form of landscaping, which usually incorporates masonry to manipulate the terrain. Not only do you have an opportunity to have a lot of liberty with your lawn, but hardscaping is also designed to serve a very functional purpose.
Morning Dew specializes in the highest quality hardscaping in Cobb and Fulton County. We are a bilingual lawn care and maintenance company that strives to provide unique and professional hardscape designs. Our hardscaping features include retaining walls, fire pits/outdoor fireplaces, and more! Morning Dew has years of experience offering all-custom landscape designs built around hardscape to fit your needs.
A growing trend in the Marietta area is the design and installation of decks and patios. With their increasing popularity, decks and patios have become a staple feature in outdoor social events and living spaces. By teaming up with Morning Dew, we can use any spare outdoor space by designing and building a patio for you.
Outdoor living spaces are a growing trend in virtually every community. From deck boards to retaining walls, Morning Dew Landscapes can design and build a custom patio for your home and make the most of your outdoor living space, turning it into a hotspot that your friends and family will all want to use.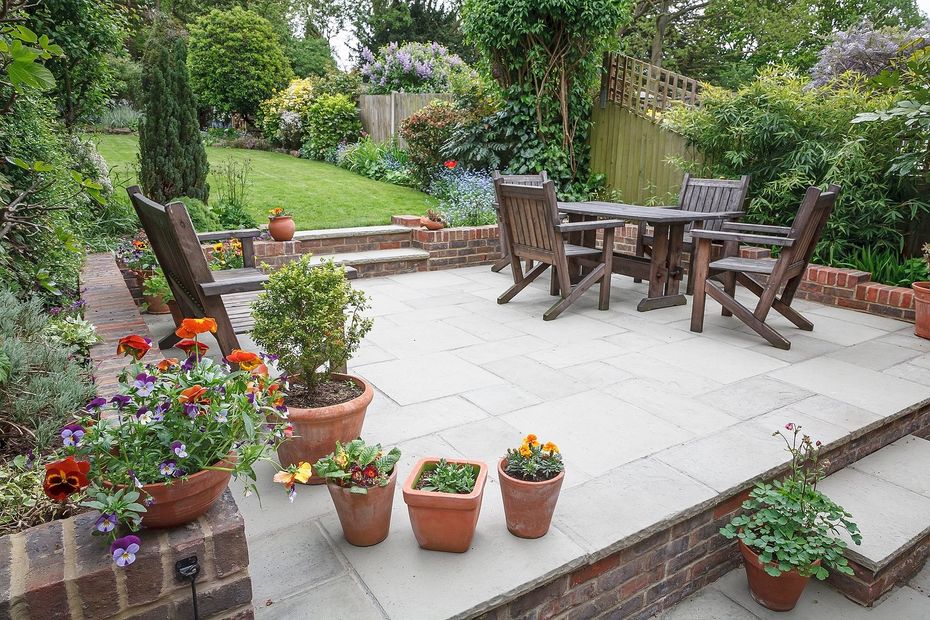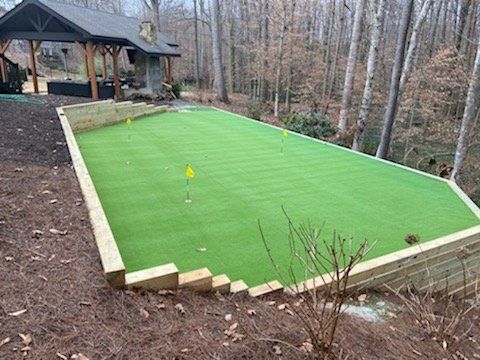 Artificial turf is a cheap and resilient alternative to regular turf. Artificial turf is ideal for homeowners that want a luscious, bright landscape without needing to dedicate much time and effort to tend to the lawn. It's also a great way to achieve a vibrant aesthetic in areas that have poor irrigation. If you are looking for a cost-effective way to rejuvenate your lawn, this is a great way to do it.
Turf also doesn't require the regular lawn care that real grass does. Turf is a great way to do away with constant lawn fertilization, mowing, aeration, and other tedious tasks. By investing in artificial options, you can free up your time and dedicate it to the things you care about.
Morning Dew Landscapes also installs artificial turfs for sports venues and events. Whether you are a sports venue that needs brand new turf, or you need to install turf that doesn't wear away under high traffic, we are here to make that happen.
Morning Dew is more than just a professional lawn care company. We are a landscaping company in Marietta that also offers high-quality hardscaping and services. With our list of skills and high-quality equipment, Morning Dew can transform your yard into a robust and thriving canvas of life. Our landscaping and hardscaping services will keep your lawn healthy, designed to protect your property and maintain its aesthetic year-round.
Looking for the best landscapers and hardscapers near you can be tough. There are a wide array of services and features to choose from, but it may be difficult to find an experienced team that can do everything you need them to. To get the best of both worlds, hire a lawn service that can handle any of your landscaping or hardscaping needs.
Morning Dew Landscapes is Marietta, GA's premier lawn care and landscaping service. We are equipped to handle all of your needs. Whether you just want something patched up, or you want to change the shape of your landscape, we are here to make sure you get the yard you have always wanted. Contact Morning Dew today to invest in a proven landscape and hardscape company near you.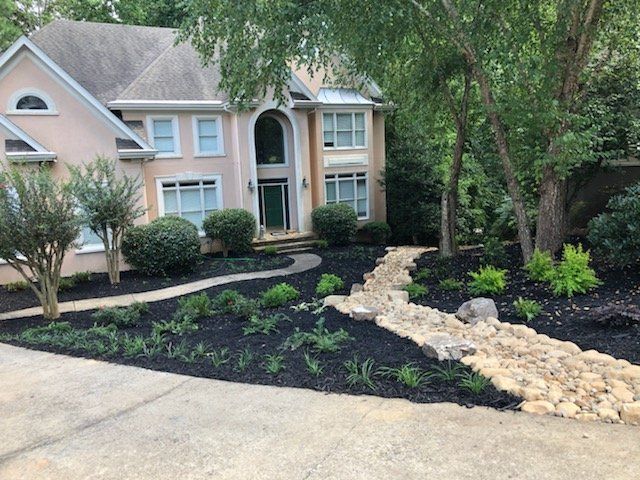 We Work with the Best Clients
Contact Morning Dew Landscapes