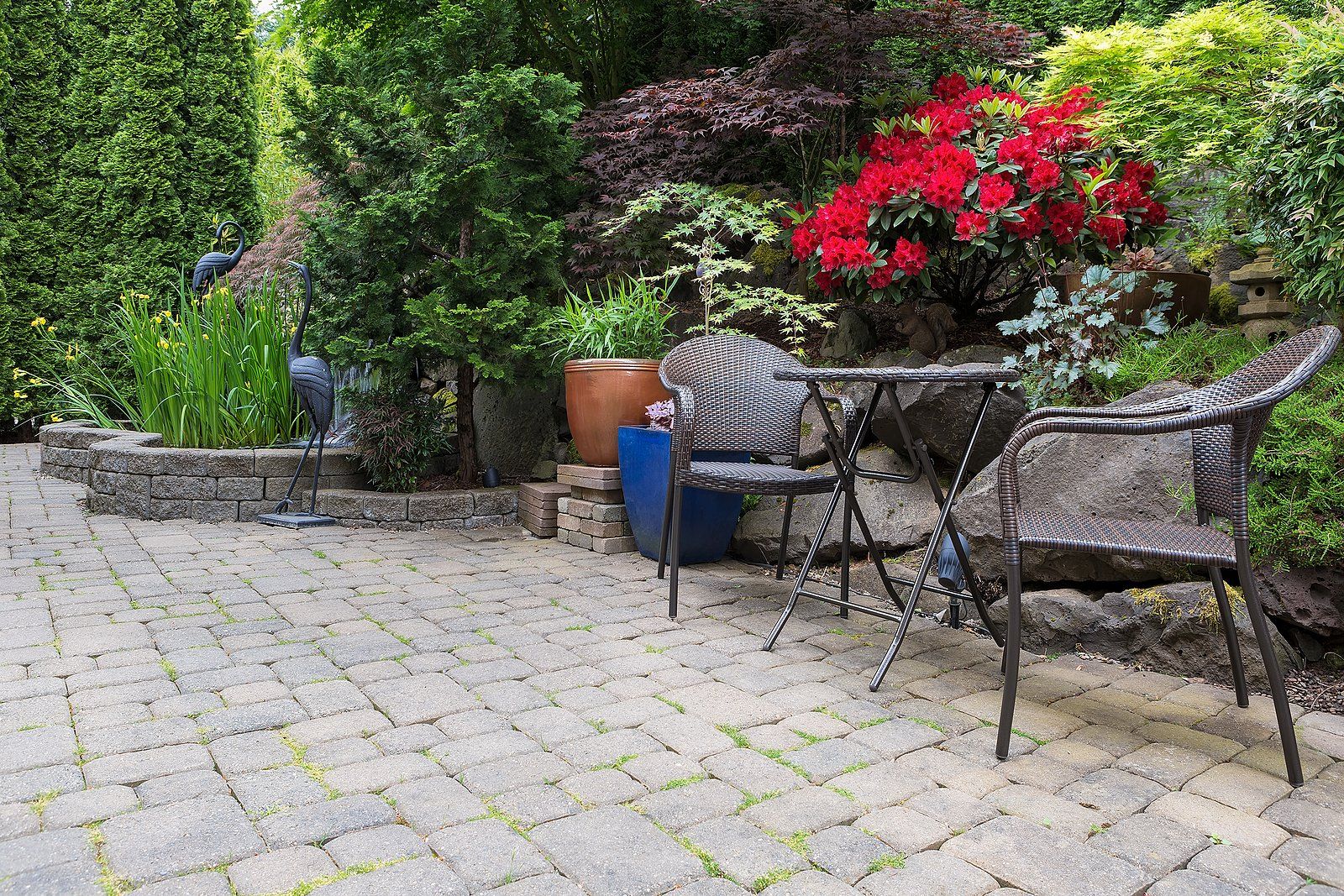 Patios and Decks Marietta GA
Patio and Deck Installers Near You: Morning Dew
Deck and Patio Installations in Marietta, GA
Marietta homeowners are beginning to invest in the lasting appeal and function of an expansive deck or patio. By working with a general contractor with years of experience and attention to detail, you can add significant value and space to your home. To make the most of the opportunity, get in contact with a patio installer near you that can incorporate all of your needs.
Morning Dew offers custom deck design and installations. We build our decks using industry-leading materials, and pressure treatment to enhance their defenses and keep your deck or patio strong for the long term. Instead of relying on inexperienced contractors to build your dream decks or porches, invest in deck builders that have the experience and customer reviews to back up their services.
Our deck and patio contractors can handle the entire project. Our services include a top-rated project manager that will ensure you are incorporated throughout the process. When customer service is an important part of the experience for you, Morning Dew is the best option you can invest in. To schedule a service, reach out to us today.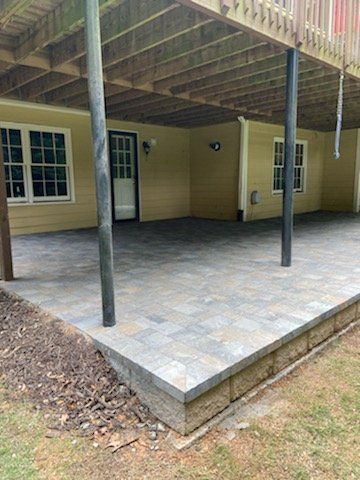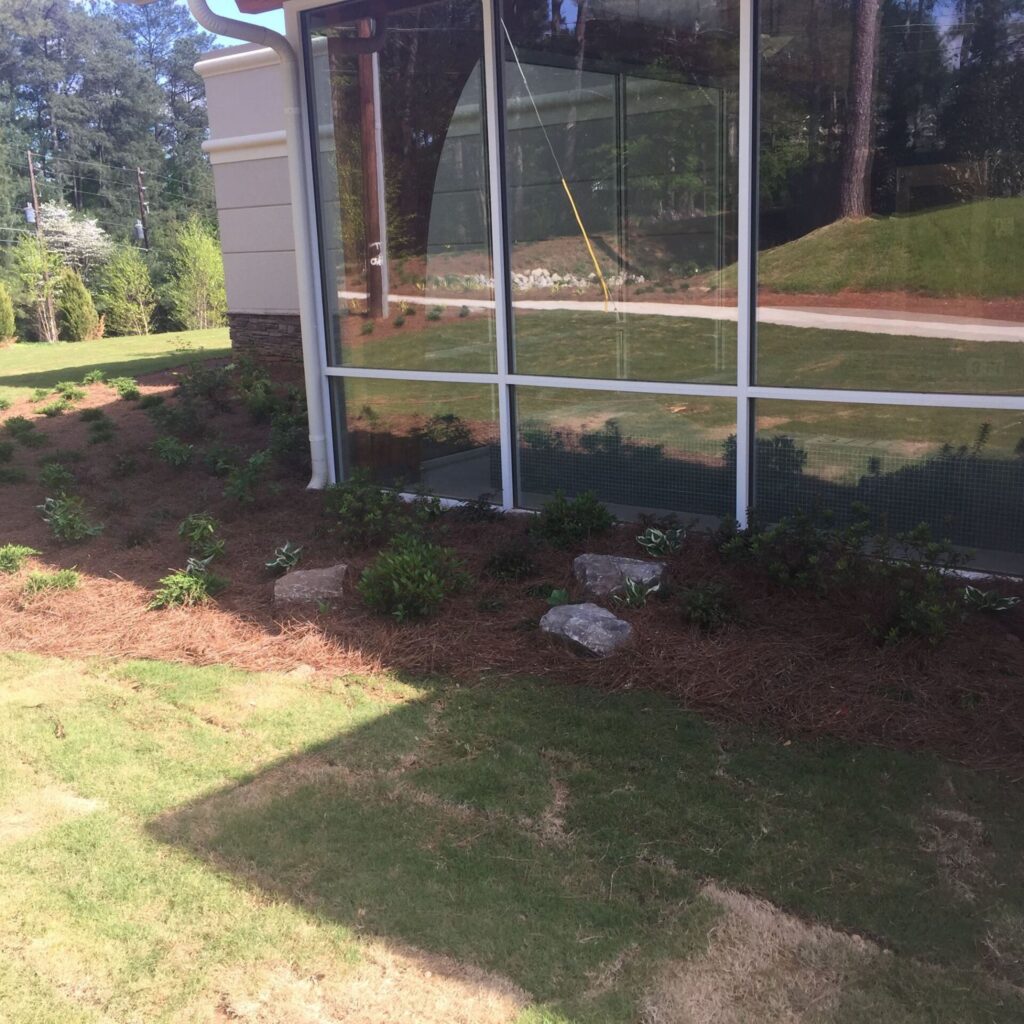 Patio Installations
Morning Dew is a Marietta patio installation team with the experience, skill, and materials to equip your home with a high-quality outdoor living space. A well-built patio can provide you and your loved ones with an extension of your home that brings you that much closer to the fresh and natural outdoors that make up your view.
They are known for being a great way to expand your living space and give your loved ones a new way to experience the tender warmth of your home. You can also complete it with a fireplace or fire pit to add that much more function to the outdoor experience. Morning Dew installers are here to take care of you if you want to build a new patio.
While the patio itself could be reason enough to get one, there are an array of other benefits you may not be aware of. Owning one is a major component of the home and a great way to add significant value to your home. Benefits include:
Flexibility: Patios and decks can be used in a variety of ways. From a relaxation spot to an outdoor kitchen, patios can fulfill many needs due to their material, construction, and efficient use of space.
Extra space: The added space gives your family and friends more room to gather and socialize.
Adds sale value: A well-manufactured and installed patio from Morning Dew can generate over 60% return on investment
Less lawn maintenance: Patios require comparatively less attention than your lawn. The less time you have to spend caring for your lawn, the more time you can spend relaxing on your deck.
Personal health: Having an outdoor space has plenty of personal health benefits. Outdoor spaces have been shown to help lower your stress levels, fight fatigue, and help reduce inflammation throughout the body. Your patio can be designed with flower planters, water features, and even recreational areas, so you can enjoy all your favorite outdoor activities while you breathe fresh air.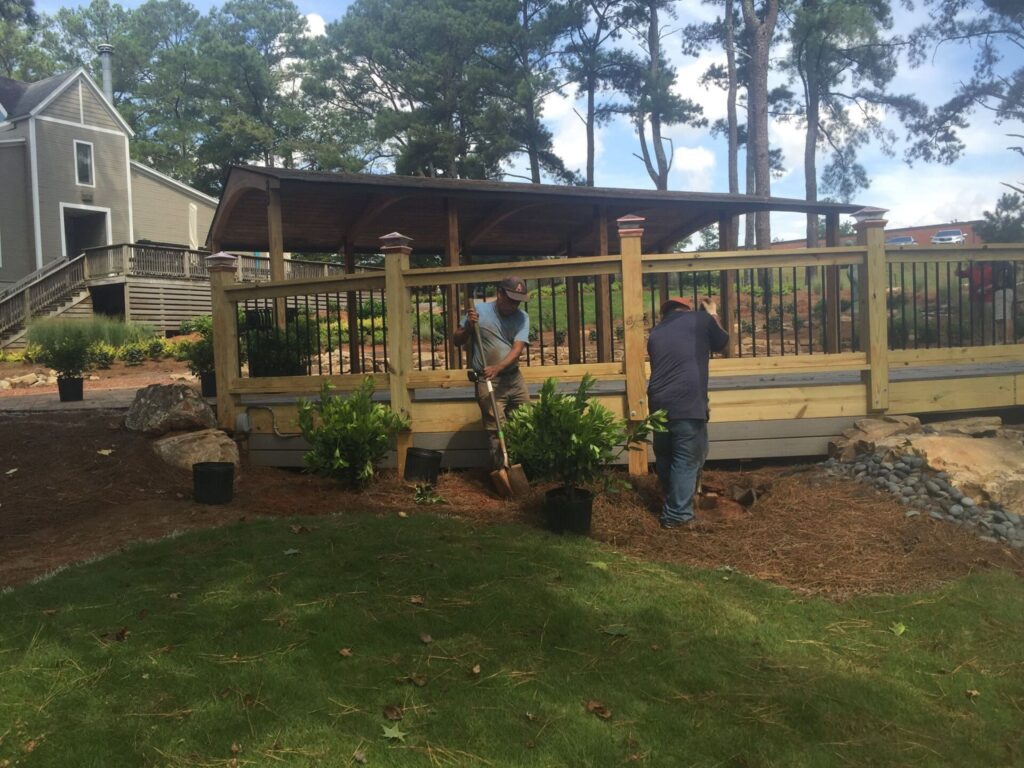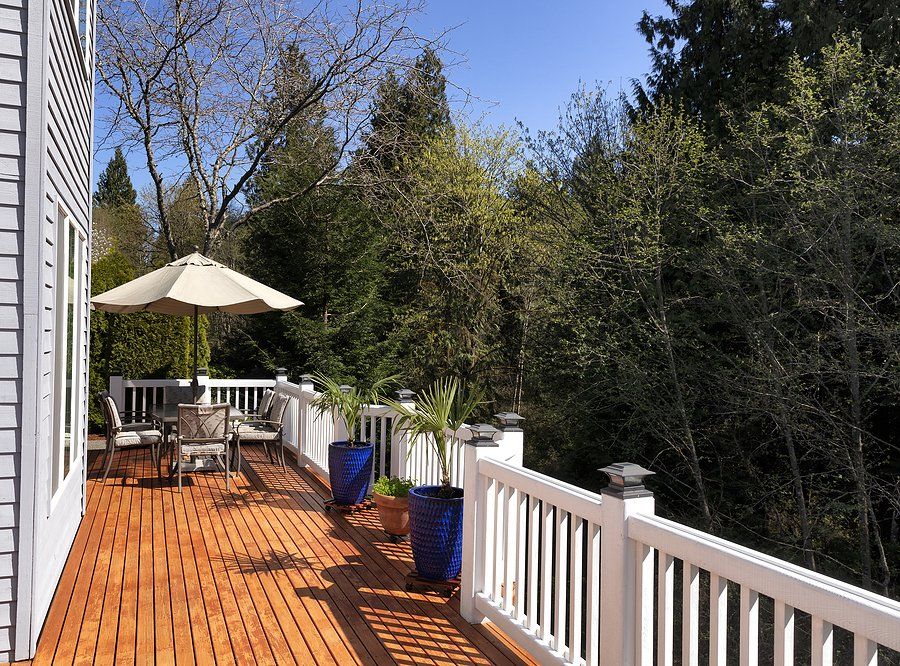 Deck Installations
If you are looking for a durable outdoor space that can endure lots of foot traffic and outdoor activity, a deck is a wise investment known for being able to add significant value to a home. Decks are designed to provide years of entertainment and extra space to do whatever you please. Hiring an experienced deck installer in Marietta is the key to getting the most out of your new outdoor space.
Morning Dew's deck installers have the skill and experience to revolutionize your yard. Decks are a great way to add a brand new experience for you and your loved ones to enjoy for years to come. If you have any questions about wood decks, future projects, or if your yard is suitable for one, get in touch with a Morning Dew contractor today.
Schedule Your Marietta, GA Deck Installation Today
With our deck installation services, we always provide custom construction to ensure that the outcomes are tailored to the homeowner's desires. In addition, to ensure long-term durability by using the most highly recommended composite deck materials for your deck. All of our deck services, from design to installation and maintenance, are highly personalized to fit all of your needs.
When you join our team of experts, we'll take the time to get to know you and your requirements. Our tailored services ensure that each customer receives the service they need. Whether you're looking to build an open or covered deck, or you want to start planning your dream patio with our professional builders, we can help. Get in contact with your Marietta, GA deck contractors, and let us know what you are looking for.